Isabella supports your business in Chamonix
2019-11-11
Meet your clients and partners for your business in Chamonix at Pointe Isabelle.
Isabella welcomes companies and groups and will tailor make a business offer for you. For example a package with transfers, ski-pass, accommodation, meeting room and all food and beverage needs can be planned!
Isabella has flexible space to welcome and sit groups between 4 and 45 people, available for hire. The ideal location for business meetings, a showroom, conferences, cocktails, lunches / private dinners, exhibitions. Also comfortable with equipment provided: Wifi, video projector, big screen, catering.
For more information, organize your stay and discuss most important needs, please contact us by email: info@pointeisabelle.com
or call +33 (0)4 50 53 12 87
';
See you in December!
2020-09-27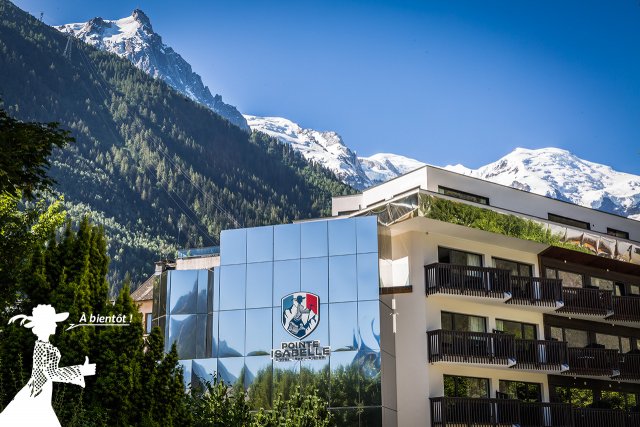 Isabelle is now closed for the off-season, the hotel will reopen on December 11. The bar and restaurant will open on the evening of December 11, 2020.
Gift voucher for a stay in Chamonix
2020-01-16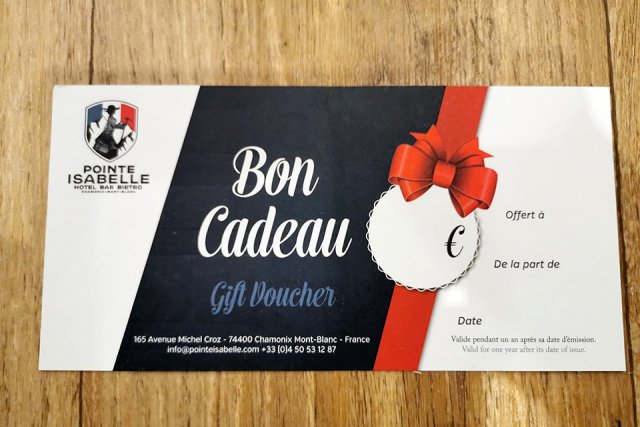 Give your loved ones an unforgettable gift with a stay for a night, a weekend, a week or a meal in Chamonix.